At The Heart Of Our Community
We strive to be at the heart of our local community by providing a place for friends to meet, for families to relax and to host local functions and events.
Sponsorship
We are the unofficial 'clubhouse' for a number of local sporting teams - a place to re-convene after matches, sell raffle tickets, celebrate victories and commiserate losses.
Contact us using the form below to find out how we may tailor a unique support program benefiting your club.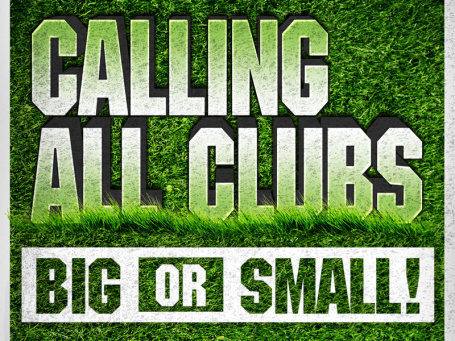 We Proudly Support
Berwick City Soccer Club
Berwick City Soccer Club was established in 1975, celebrating 40 years this year and caters from Under 5's to Senior Men's and Women's teams. Our club is actively involved in developing our future Soccer heroes through grass roots programs that encourage fair play, sportsmanship and most of all a passion for the world game of Soccer.
Hallam Football Club
The Hallam Football clubs heritage goes years back with an establishment at Junior football level. More of recent years into the early 2000s has lead the implementation of our Senior Football club (EST 2012) and also Woman/Youth girls and Over35s football within the area.

2015 brings an exciting time for us with the inaugural under 19s team who will be participating in the U19s competition within the Southern football league. Our mission is to create a pathway to senior football for years to come and provide back to the community in doing so. We also offer night football with up to 4 Saturday night showcase events which is a fantastic opportunity for younger people who would not get this privilege somewhere else. With a family orientated and Vibrant club, We are so very excited to be hosting our Presentation night and other various functions at the Fountain gate Hotel whilst partnering with them for season 2015.
Lyndhurst Vikings
Lyndhurst Vikings are a family friendly club currently playing in the West Gippsland Cricket Association with 5 Senior Teams. We will be looking to start up our own Junior program in season 2015-16.
Cranbourne Indoor Sports
Welcome to Cranbourne Indoor Sports.

Our centre prides ourselves in keeping people active and enjoying sport together as a community. We have a range of sports available from Indoor Cricket, Netball & Beach Volleyball to Table Tennis. Why not come in and speak to one of our friendly staff and find a sport to suit you today.

Cranbourne Indoor Sports also holds functions and children's sporting birthday parties.

We are located at: 14 Smethurst St Cranbourne VIC.